BrouCzech Lager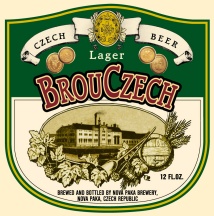 BrouCzech history in the making
- alas, the taste is what wins everyone over
True traditional lager, minimum of 60 days in creation before it leaves our lager cellars. Medium well on the scale of golden color, creamy head that stays on for a while when poured properly - meaning right into the corner between the glass wall and bottom.
Hoppy and malty aroma with a hint of sweetness leaves a very pleasant aftertaste - watch out, this flavor is highly addictive!
Recommended serving temperature 54-56 °F (12-14 °C).